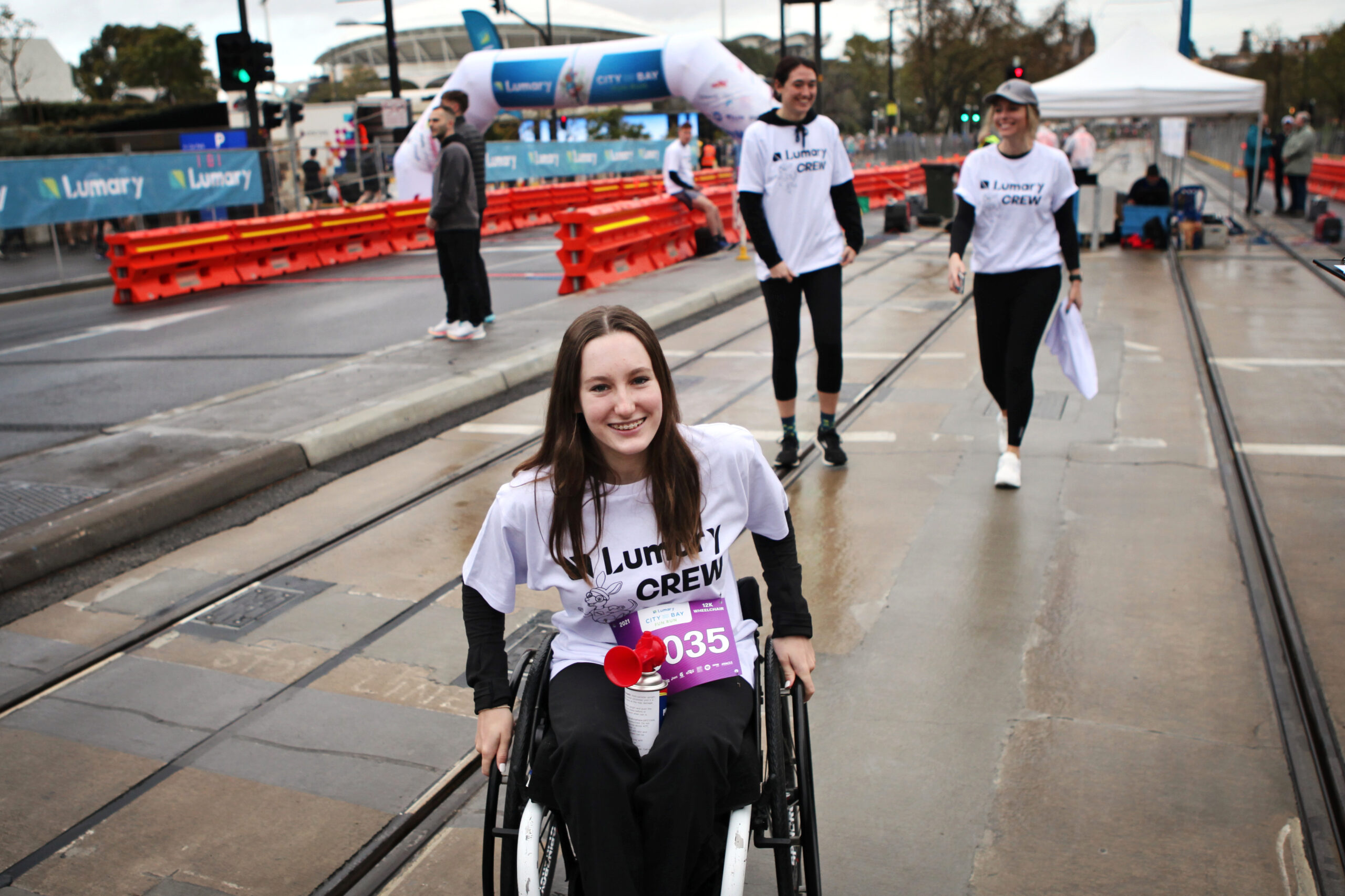 Superfish fired up for City-Bay
Paralympian "superfish" Izzy Vincent is out of the pool and hitting the road for the Lumary City-Bay Fun Run.
The South Aussie swimmer will fire the starter's gun at September's event before wheeling the 12km Course to raise funds and awareness for young athletes with a disability.
"I'm really excited. It's such an iconic event for Adelaide, and it's a great way for everyone to participate and try something new,
Lumary ambassador Vincent said.
"I've done it (City-Bay) the last few years, usually it takes me about one hour… it's always a fun day."
Vincent was one of the youngest medallists in Australian Paralympic history at he 2021 Tokyo Games, taking home silver and bronze as a 15-year-old.
Born with sacral agenisis – a condition which means her spins stops above the sacrum – Vincent
Hasn't let it stop her achieving her goals.Now 17, the Pembroke Year 12 student is hoping to get others with a a disability involved in sports, and will raise funds for her new initiative,
SWIPS  (Sports Wheelchairs in Primary Schools).
"It aims to raise inclusivity in school Sports which… I struggled with when I was younger," she said.
An overall fundraising goal of $500,000 has been set for the September 17 City-Bay, with up to 40,000 participants to run or walk 12km, 6km and 3km, plus the 21.1km half marathon.
Corporate teams are also being encouraged to participate in the 49th annual event.
Early entrants will be in with a chance to win a YARIS CAR FROM CMI TOYOTA.
REGISTER AT my.city-bay.org.au