​The 12k run/walk creates an atmosphere of excitement, nervous energy and anticipation. So why not join in the fun, create a new goal for yourself, your team or your family!
The 12k start has the highest number of participants. Imagine being amongst the crowd of people who fill King William St - it is truly a spectacular sight; be inspired, join over 26,000 others and register to participate.

There are always the serious athletes, the elite runners from all over Australia but overwhelmingly the majority of people are there for the fun. There will be people dressed up supporting charities or advertising local groups and businesses. As you proceed down the course you can soak up the road side entertainment and the encouragement of fellow participants or by-standers.

When you reach the Bay you will find yourself "surprised" that you made it; maybe because you've achieved a new personal best, or maybe just that you got to the end!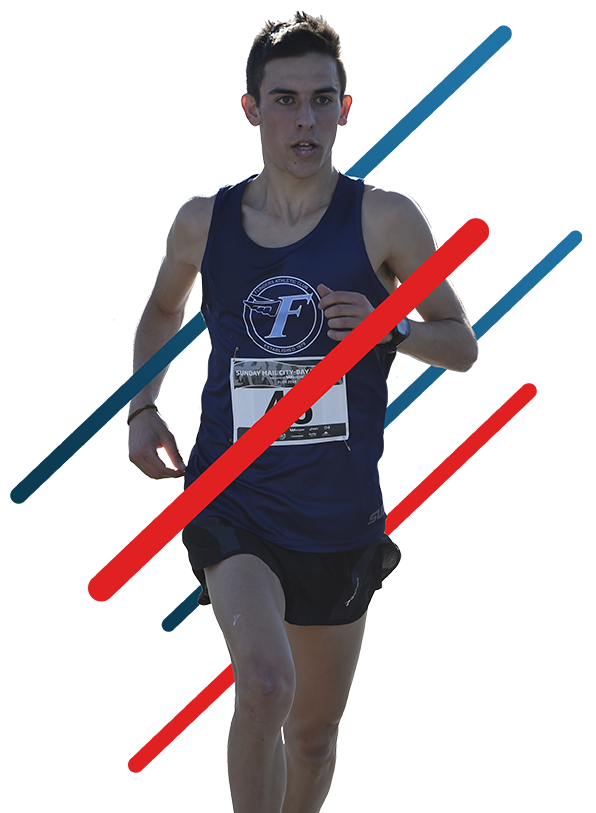 12km
Your entry fee not only allows you to participate in the iconic Westpac City-Bay Fun Run Presented by Sunday Mail, but also includes the following goodies:
A Race Day Guide with over $200 worth of vouchers and discounts
Free transport to and from the finish lines and start lines up until 2:00pm on event day
A free Sunday Mail newspaper
A free massage from Sportsmed
Free Neverfail water
Free Chobani Yogurt
Free Powerade
Free Foodland fruit
City-Bay Fun Run participants race medal
and best of all, free bragging rights for finishing the event!
Our 2019 Finisher Medal has been specially designed to be personalised with an iTAB. You can order your iTAB for an additional $12, when registering and your iTAB will be engraved with your Name and Official finish time and mailed to you after the race.
Sub60
To qualify for a Sub 60 race number, participants will need to have completed last year's City-Bay Fun Run in less than 60 minutes. Alternatively, you can provide certifiable evidence of an equivalent performance at similar officially timed events in the twelve months prior to this year's Westpac City-Bay Fun Run event. The event must be minimum 10km in distance.
A different coloured race number will identify Sub 60 runners from the Elite and the rest of the field.
Prize Money
12km Runners
First Place -

$5000 male and female

Second Place -

$3000 male and female

Third Place -

$2000 male and female

Fourth Place -

$750 male and female

Fifth Place -

$550 male and female

Sixth Place -

$400 male and female
12km Runners (SA Residents)
First Place -

$2000 male and female

Second Place -

$1000 male and female

Third Place -

$500 male and female

Fourth Place -

$350 male and female

Fifth Place -

$250 male and female

Sixth Place -

$150 male and female
12km Walkers
First Place -

$1000 male and female

Second Place -

$750 male and female

Third Place -

$500 male and female
Early Bird
Regular
Late Fee
adults
$55
$60
$65
children

Participants must be 17 years of age or under on race day.

$30
$35
$40
concession
$50
$55
$60
To obtain a child's entry fee the participants must be 17 years of age or under on race day.

Children aged 3 and under can participate in a pram with no race number, provided they stay in the pram. Unfortunately due to growing numbers and insurance, running with a pram will not be allowed. This is due to risk management proceeded. Walking with a pram is permitted.
Family Pack
2 adults and 2 kids, second kid goes free. You must create a 'Family Team' on the registration page to avail of this offer.
VIP Pack
Inclusions
Registration
Express postage
Entry to the front of the start line
Entry into the Vilis VIP tent
Medal insert post-race
Delivery of bag drop to VIP tent
Discount on Oaks accommodation
| Early Bird | Regular | Late Fee |
| --- | --- | --- |
| $100 | $105 | N/A |
Event Information
Start
Category
Start Time
Schedule

All

7:45 am

Warm-up

Read More

Prepare for the race by joining in with the 24fit trainers' pre-race warm up - sponsored by Westpac.

Runners

8:00 am

Start

Read More

The 12km Runners leaves from the Festival Theatre - Western Carriageway of King William Road - City. If you are an elite runner or walker athlete your start time is 8.00am. Wave starts will then begin to allow traffic to flow and break up the numbers. Running with prams was banned in 2012, walking is still ok.

Walkers / Wheelchairs

8:30 am

Start

Read More

12km Walkers and Wheelchairs leave from the Eastern Carriageway of King William Road in the city. The competitive walkers are asked to line up first at 8:30am followed by wave starts. If you are a slow walker or have a pram or object, you will line up at the back.
Finish
The event finish line is on Colley Terrace. As you head towards Glenelg, you will be directed by police and race marshals to head to Jetty Rd, either via Brighton Road or Gordon Street. When travelling along Jetty Road please be aware of the tram lines and take care turning the corner from Jetty Road onto Colley Terrace.
As you run through the finish, you will be approached by marshals with a timing badger this is a double check and finalisation of your time and needs to be done.
Do not arrange to meet friends or family in the compound - keep moving!
Do not stop on the finish line walk quickly through the channels past the marshals with the badgers.
Water and Powerade will be available in the compound, fruit will be available in Colley Reserve
Do not hand in your TAG/RACE NO. it is a keepsake!
All activities and entertainment will be held on Colley and Wigley Reserves.
Warm-Down
After the event, warm downs will be held on the Stages at the Colley and Wigley Reserve at the following times:
Foodland Village (Colley Reserve) Stage

9:25 am
9:55 am
10:30 am
11:05 am

Wigley Reserve Stage

9:25 am
9:55 am
10:30 am
11:00 am