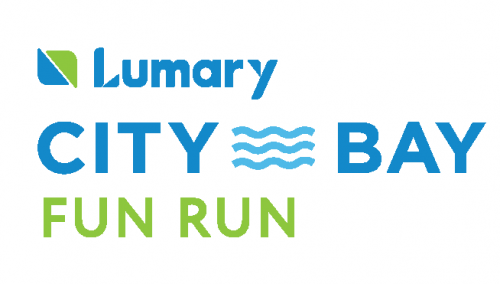 Thanks to all the attendees who made it out for our Media Launch at the amazing CMI Toyota on July 7th. Not only was it a great night for all of our sponsors and guests and volunteers to meet each other, but it was a perfect opportunity for us to announce a new naming partner in Lumary.
Joe Mercorella, CEO of Lumary, spoke of the wonderful ethos of health, inclusion, volunteering and building community – values at the heart of the City – Bay.
Also speaking on the night was the Hon Steven Marshall, speaking of his own experiences in running in this iconic event, the Government's contribution to this year's event as well as the energy an event like this brings to the state. Even floating the suggestion that the 3km event may be on the horizon this year.
Events like this can never be a success like this this with out the generous support of our sponsors. A big thanks on the night to CMI Toyota for the use of their amazing venue, and also to Chaffey Bros and Vilis for the food and beverage on the evening. As well as all the other sponsors who shown their support in making this year's event a reality.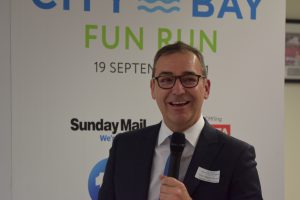 Addressed by our Hon. Steven Marshall.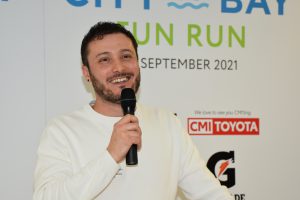 A word from our sponsors.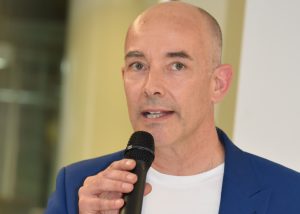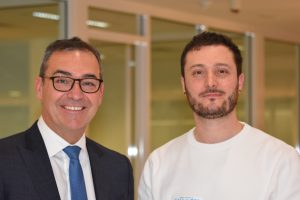 The Hon Steven Marshall and Joe Mercorella of Lumary showing their smiles and their support.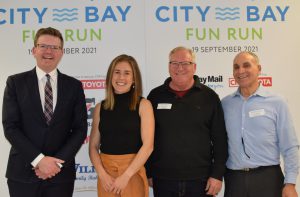 Jordan Marshall (Nova) and Frank Filosi (Channel 10).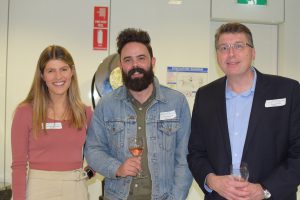 Chris Picton MP, Jessica Trengove Race ambassador, Kym City-Bay Committee and Race Director Joe Stevens are all smiles ahead of the 49th Lumary City-Bay Fun Run.